NSFX's robust, feature-laden JForex trading platform is an ideal desktop trading solution for active traders, scalpers, automated and API trading systems as well as money managers and hedge funds.
Easy to learn, intuitive to use and with all the critical tools and features required to analyse price changes in volatile markets, JForex gives traders a clear spot FX and precious metals trading advantage. Fast and reliable order execution, a flexible and customisable platform and compatibility with automated trading systems further add to the appeal of the JForex trading platform.

JForex is compatible for Mac as well as Windows. Mac devotees are often forgotten by the forex fraternity, but not at NSFX. NSFX's trading platforms for Mac offer all the innovative functionality applicable to the Windows compatible version. This ensures that irrespective of desktop operating system, traders can immediately enjoy the unique benefits of trading on the best forex trading platform.
The ECN platform boasts proprietary technology with deep interbank liquidity for best bid/ask pricing and trade execution. Traders can easily monitor the market, equity, current exposure, leverage and performance as well as managing orders and positions.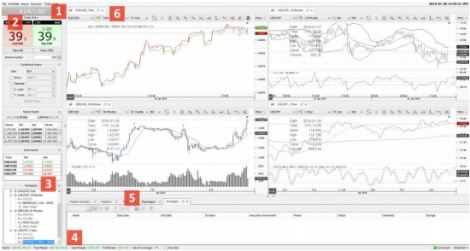 JForex supports a wide range of trading orders including Market, Limit, Stop, Take Profit, Stop Loss, Stop Limit, Trailing Stop, Place Bid/Offer, OCO and IFD.
JForex is an ideal platform for technical traders with 180 technical indicators on offer as well as a proprietary market scanner providing live trading signals.

With the Visual Strategy Builder and Optimiser application, automated traders can now build strategies in an intuitive way and test them in the most advanced trading environment. Automated traders can also opt to test and trade with MT4 automated trading systems (Expert Advisers) through a third-party MT4 bridge provider. The platform also offers PAMM functionality so signal providers and money managers can trade multiple sub-accounts with one master account.
Main Features:
Visual automated strategy builder and optimiser
Instant or pending order execution functionality
Execute trades with MT4 Expert Advisers
Built-in market scanner
180 technical indicators
Full depth of market option
Place Bids and Offers to the market
Slippage control functionality
ECN technology with deep interbank liquidity
Trade on raw spreads
Supports multiple orders; Market, Limit, Stop, Take Profit, Stop Loss, Stop Limit, Trailing Stop, Place Bid/Offer, OCO, IFD
Select between Net Position and Hedge modes
Advanced PAMM technology